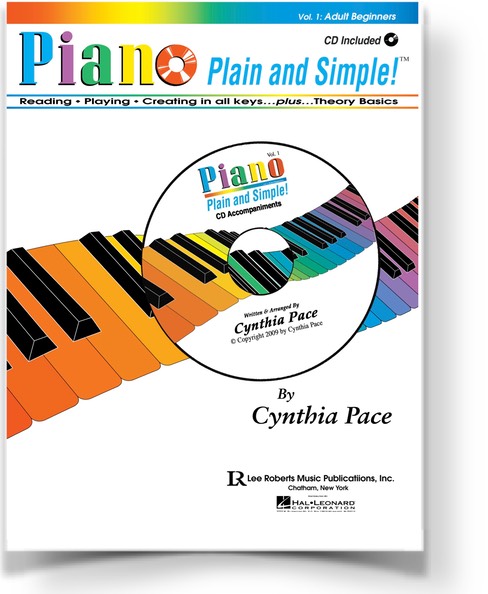 Piano Plain and Simple w/CD
00372364…144 pages
$16.95    $11.87—30% Discount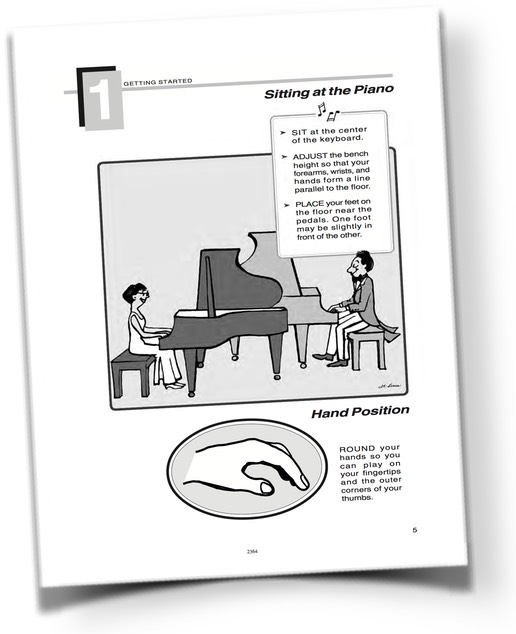 Level: 1 -  Adults &  Teens
By Cynthia Pace
Piano Plain and Simple offers adult beginners 144 pages of delightful music and step-by-step instruction, building piano skills essential for any style of music. See Table of Contents.
The CD's 91 audio tracks and 91 midi tracks (adjustable for tempo) help adult/teen beginners get the sound and feel of each piece as they practice.
Features: 
The learning sequence moves steadily but always within the student's reach.   
Plain, simple instructions and big-picture concepts enable students to teach themselves along with learning from a teacher.
Lots of white and black-key combinations, throughout the book, better prepare students to play a wider range of styles and sounds. 
Theory principles, writing exercises, and fun, 

creative improv/composition activities make for a well-rounded musical foundation.
Copyright © 1997 by Cynthia Pace. International Copyright Secured. All Rights Reserved.