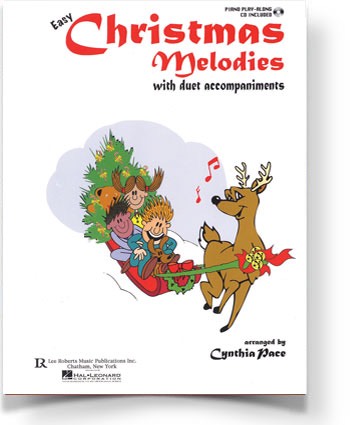 SAVE 20%
Arranged by: Cynthia Pace 
Easy Christmas songs for piano that new beginners can play right away. Includes simple accompaniment parts for family or friends, and CD tracks at slow and performance speed. 
Songs: Jingle Bells * Deck the Halls * We Three Kings * Jolly Old Saint Nicholas * O Come Little Children * The First Noel * Joy to the World * Up On the House-top * Silent Night * Angels We Have Heard On High * Go Tell It On the Mountain * We Wish You A Merry Christmas * Red-Toed Reindeer Blues.
00372424…$12.95…$10.36—20% Off